As one of the fastest growing platforms, Instagram continues to grab the attention of all industries, especially automotive social media marketing advertisers. With a current active user base of 800 million, it is one of the hottest places for marketers to focus on an almost untapped market. As people expand their social media horizons beyond just Facebook and Twitter, Instagram's simple interface and drama-free feed is appealing. Let's take a look at Instagram Best Practices for 2018 that your dealership can start implementing to drive more sales to your showroom now.
You may be wondering how Instagram can help your business thrive. Below is the recipe for a quality Instagram presence in 2019.
Instagram Advertising
Your ads on Instagram must be different than any other ads you are currently running because Instagram is unlike any other platform you are currently using. Instagram users are content focused and will only stop scrolling for visually appealing images or videos. When making ads for Instagram, build them in their own ad set with their own targeting and their own budget. Track them closely and adjust as needed. Single image ads and quality videos (that do NOT look like commercials) work best for car dealerships.
*Pro Tip* When creating your ads, be sure to include the word "Instagram" in your advertisement's UTM code to easily track the ad's performance in your website's Google Analytics.
Content for Your Instagram
The images and information you choose to post on your dealership's Instagram account will determine a viewer's first impression of your establishment. Be sure to use creative, vibrant, and eye-catching images that will grab the attention of someone mindlessly scrolling through their feed. If you have a unique vehicle in your inventory, take well-lit photos and take the time to edit them properly to fit on Instagram. Much like Facebook, photos that people connect with will get the best engagement. Smiling faces, bright colors, user-generated, and genuine content reign supreme. Ask your fan base for photos of themselves with your vehicles. Need to move some Grand Cherokees this month? Doing a simple #FanFeature post with quality user-generated content will get more engagement than a stock photo from Google or the OEM website. A basic rule of thumb: if it looks like an advertisement, people will scroll right past it. Always keep that in mind. The main things to ask yourself before making a post are:
Does this look good? Is it visually appealing?
Is it relevant? Are my hashtags relevant?
Does the post add value to my business?
Will this connect with my audience or will it just connect with other dealerships?
Going over these simple "Yes" or "No" questions in your head before posting will help your Instagram account grow and thrive.
*Pro Tip* On an iPhone, you can set your camera to snap square format images and ensure your picture will look stellar on IG.
Instagram Stories for Car Dealers
Instagram stories are a popular delivery method for a quick video or update to your followers. Even out-pacing story giants like Snapchat, Instagram stories is a great place to connect with fans on a more personal level. Stories should be kept short, unique, and consistent. As a best practice for car dealers, having a salesperson simply give a "Hello everyone!" style video message is a great way to connect without seeming salesy.
*Pro Tip* Always utilize geolocational tagging on story updates to appear on your local area's story. This increases views, awareness, and best of all, it's FREE!
Proper Hashtag Usage
While the adoption of hashtags on Facebook may have fallen flat, it is still the key way to search and connect on Instagram. A proper hashtag strategy will take your dealership's Instagram account from zero engagement to generating relationships and cultivating sales. Keep your hashtags relevant to your location, your brand, and what you are trying to accomplish with your post. Do not go overboard. Instagram currently allows up to 30 hashtags on a single post, but you should be able to connect with a maximum of 11-15. Remember, your goal is to reach customers. If you post a picture of a Dodge Challenger, using hashtags like #Mopar, #Challenger, and #Dodge make sense whereas using terms like #Dealership or #CarDealer do not. We see this mistake often. Instagram has a very helpful tool that shows you relevant hashtags to the ones you are currently using. For example, if you type in #Dodge, many other Dodge-related suggestions will appear that are relevant and often used. Also check out third-party apps like Keyhole, HashMe, and Hashtagify. Similar to how keywords help shoppers find your website with proper automotive SEO, hashtags help potential customers find your content on Instagram.
*Pro Tip* Create a branded hashtag for your dealership or business and encourage your fan base to follow it. The new hashtag following feature is helpful for both customers and businesses to connect with one another when it comes to sales events, local happenings, and general content they would find helpful or interesting.
Direct Messaging
Privately messaging users via DM from a business account is generally frowned upon; however, if an individual is interacting with you consistently in the comments section, a Direct Message may be a more effective way to communicate one-on-one. Currently, Instagram does not allow you to include clickable hyperlinks in comments, so if someone asks you about a specific model or vehicle in your inventory, you can't easily point them in the right direction with a website link. This is where DMs come in to play. You can send customers photos, videos, and links without having to leave the platform.
*Pro Tip* Sending personalized content to a customer after they have engaged with you indicates that they are not receiving an auto-response or a copied and pasted reply.
Instagram Live
Going live on Instagram is an effective way to connect with followers. Users who follow your page will be notified that your dealership is live. If they are intrigued about your message, they can click the notification and listen in real time. Instagram Live is unique because you can communicate with, entertain, and educate your audience, and even conduct a live Q&A session with people watching your feed. Not only can you talk to these customers, you can bring them into the video conversation with a new feature called "Live Requests" which shows their face on your live feed. The opportunity to be featured on a popular live feed is, oddly enough, something people really strive for in this age of online "celebrity-ism."
*Pro Tip* When going live, be sure to stay calm and collected. There is no editing and no going back, so mentally prepare for what you are going to discuss before hitting the "Go Live" button.
Keys to Success through Instagram Best Practices
If this article falls into your #TLDR category, below are a few key points to take away and utilize in your Instagram strategy in 2018.
Content: Keep it visually appealing, consistent, and attention-grabbing. Video, user-generated photos, bright colors, and smiling faces are winning at the moment.
Time of day: Monday and Thursday drive the most engagement. Avoid posting in the late afternoon; instead stick to early morning when people are waking up and getting ready for work or night when most are relaxing and mindlessly scrolling through Instagram after dinner and before bed.
Hashtags: Be thoughtful about your hashtags. Focus on your local area and use descriptive words identifying the content of your image. Do not use the same hashtags for every post, with exception of a hashtag you have branded for your business or dealership. Keep it simple, but keep it relevant.
Tagging: Always use geolocational tagging. Being found on Instagram is easiest when people search for things to do, places to shop, and interesting content from their local area. Do not miss this EASY opportunity to get engagement.
Go Live: Connect with individuals using Instagram Live. Host Q&A sessions and pull them into the conversation with Live Requests.
Compare: Check out your competition. If they aren't utilizing Instagram, it's an easy way to swoop in and tap a mostly untapped market. If they are, make sure your posts are superior.
Ads: Keep your ads just as visually appealing as your posts. Actual vehicles from inventory are better than stock photos.
Reciprocate: Follow your followers. Create a relationship with as many people as you can. If you are actively a part of their daily Instagram experience, they will see your business as less intrusive and "salesy" and more of just another friend on the internet. This is also a great way to get user-generated content (with their permission of course).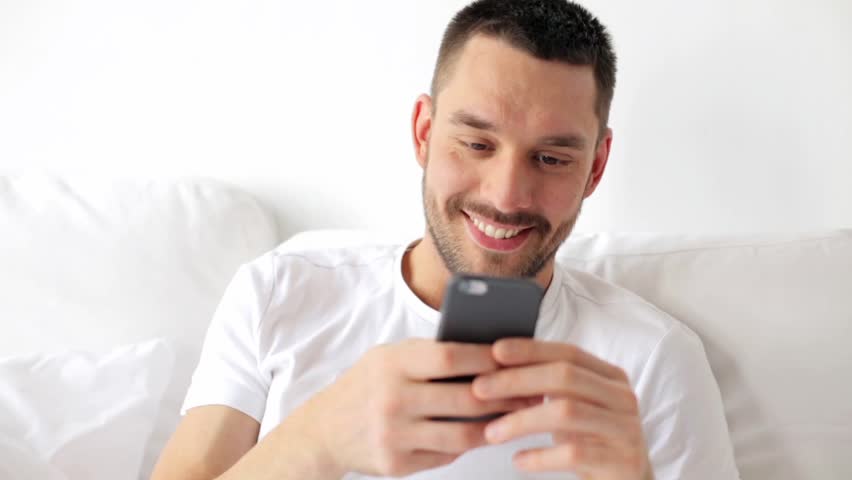 Learn: Follow the big guys. If you want to get inspired, follow the OEM Instagram accounts. Companies like Jeep, Audi, Subaru, and Dodge are killing it right now, whereas Ford Motor Company and Toyota are still struggling to find their place in the Instagram world.
The main thing to take away from all of this is to have fun. Instagram is an exciting platform that offers many opportunities to automotive marketers. Be unique, be creative, and connect with people organically and your sales WILL increase.
If you're looking for help managing your dealership's Instagram account, Dealer Authority is here to help. Our small automotive digital marketing agency excels in providing services for social media marketing including custom Instagram strategy, automotive SEO, and PPC. Please reach out if you'd like to learn more about how we sell cars with the power of automotive digital advertising, search, and social.